La Cucina nel Pallone: Social Format in collaboration with FoodLoft.
Ciro and Jessica Immobile, one of the most followed social couples with a fan base of over 1.5 million followers, enjoyed cooking under the supervision of Chef Rugiati. The episode was shown over the social media channels of the two stars and recieved millions of viewings.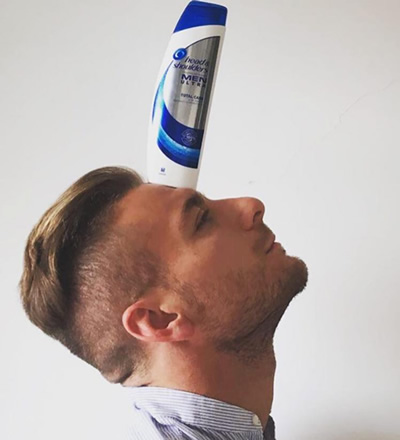 Head & Shoulders: Influencer Marketing Campaign
Definition of the concept, photo shoot and publication of Instagram posts and stories on the official profile of Ciro Immobile.
Battlefield V: Video Content to be delivered on the main social profiles of Ciro.
Uno di Famiglia: Promotional video for the film.
Creation of a brand identity (logo and website in Italian and German). Planning and strengthening of social channels. Creation and consolidation of relations with sponsors (Adidas Testimonial for the UEFA Champions League) and with the Club for shared marketing initiatives. Management of relations with national and foreign press. Ciro Immobile testimonial by Fox Sports for the Uefa Champions League.